Summer is a great time to engage your little one in extracurricular learning. Whether it be a sports camp, art camp, or even an educational readiness camp – the options can sometimes seem overwhelming. We have done the research for you and have found 5 of the best environmental camps across Florida! They focus on education, eco-arts & crafts, games, activities, and more that foster a life long love for the environment.
1. Save the Planet Summer Camp | IDEAS for Us
Orlando, Florida
Save the Planet Summer Camp is a 5-day educational camp in Orlando, Florida that engages children in eco-education and action! This summer camp occurs in two sessions, for two different age groups. Each of the 5 days is centered around an environmental theme – energy, water, food, waste, and ecology, and features 6 hours of lessons, crafts, hands-on activities, and games!
Location: Audubon Park Covenant Church in Audubon Park, FL
Ages: Kindergarten through 5th
Cost: $350 / Week
2. Conservation Camp | The Rattlesnake Conservancy
Jacksonville, Florida
Conservation Camp is a new youth program for science, conservation, and wildlife! Conservation Camp features hands-on activities focusing on a variety of topics including botany, environmental sciences, and wildlife, with weekly themes. Other engaging activities include meeting animal ambassadors, outdoors hikes, and a field trip to explore coastal ecosystems.
Location: Tree Hill Nature Center in Jacksonville, FL
Ages: All age groups
Cost: $299 / Week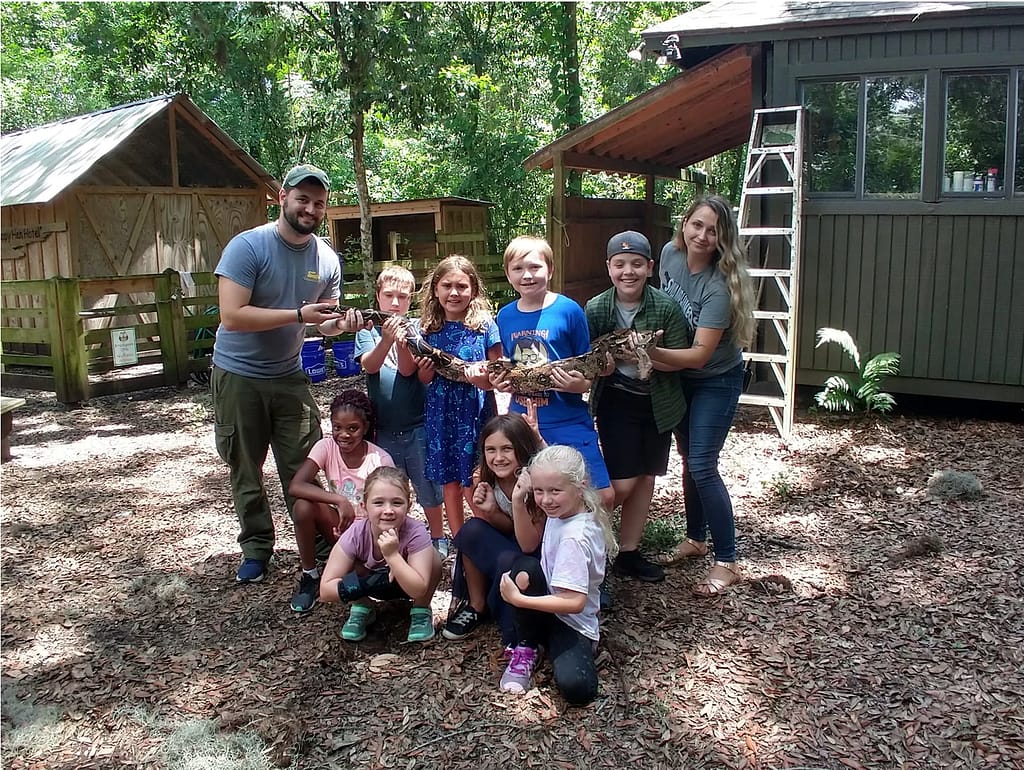 3. Pine Jog Summer Day Camp | Florida Atlantic University
West Palm Beach, Florida
Pine Jog Summer Day Camp is an 8-week program with weekly themes ranging from 'Waste Warriors' to "Ocean Wonders' and 'Outdoor Adventures', where campers can learn about everything from sustainability to outdoor camping skills. Throughout each week, campers engage in nature study, art, recreation, and field trips.
Location: Pine Jog Environmental Center in West Palm Beach, FL
Ages: 5 to 12 years
Cost: $450 / Session Fee and $150 / Weekly Fee
4. Nature Camp | Deering Estate
Miami, Florida
Nature Camp is a summer camp featuring 10-weeks of pure fun and exploring the best of what nature has to offer. Participants hike, play, and discover while learning about environmental protection.
Location: Deering Estate in Miami, FL
Ages: 6 to 14 years
Cost: $175 to 200 / Week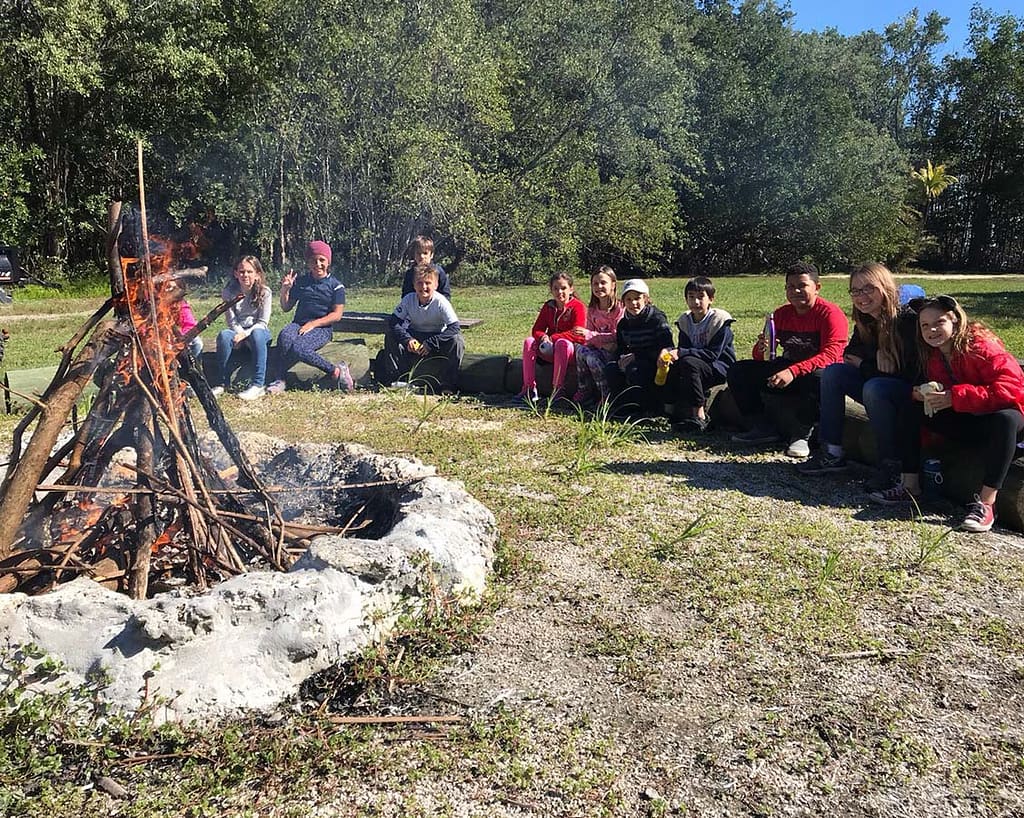 5. Florida Eco-Adventures Day Camp | Florida Eco-Adventures
Tampa, Florida
This is an action-packed 4-week summer camp that offers campers the chance to learn about wildlife and ecology while being active every day. Activities may include anything from snorkeling in Tarpon Springs, shelling in Fort DeSoto, or kayaking the Rainbow River.
Location: N. Florida Ave. in Tampa, FL
Ages: 8 to 16 years
Cost: $250 / Week or $60 / Day